by Nicole on April 15, 2014
Oh, hi, I'm back. Let's not talk about that whole 6+ month absence, k? Let's talk SEWING.
I LOVE LOVE LOVE full skirts–the twirlier, the better! I wanted a simple project one afternoon, so I used By Hand London's Circle Skirt App to generate the calculations for my skirt. I chose the full skirt in the mini length, but I added a few inches to the bottom when cutting out my fabric (a 57″ floral cotton from Fabricmart.com which had been sitting in my stash).
Ooooh, a twirl!
Except it's probably not a good idea to twirl too much if you are extremely clumsy and prone to dizziness…
LOL, what IS that face?!?!?
Anyway…I also used BHL's waistband tutorial, except that I added some interfacing too. Probably not the correct weight, as my waistband is still really flimsy and stretches out too easily. I'm also still not quite sure about the best waistband height for me either…This one was a little thinner than I meant to make, but I think it looks good still.
I swapped the recommended invisible zipper for a hand-picked zip, because I honestly enjoy hand-sewing and I think a hand-picked zip looks so pretty. For finishing, I just zig-zagged the (few) seams. I hemmed my skirt using miles and miles of bias tape, which is pretty much my favorite method for hemming skirts.
I made the skirt over a month ago, so I don't remember what waist size I actually used…I think 37 inches? But sadly, it's already too big! I've been losing weight since October (about 25 pounds now), and I still want to lose more, so this will continue to be an issue for me. It sucks, because I really want to make cute clothes NOW, but I'm also kind of dismayed about having to either alter the clothes or get rid of them once they no longer fit. For this skirt, I'll eventually have to take off the waistband and re-cut the pieces for a smaller waist size. But for now, I've just been pinning the sides with a safety pin, and I feel like it's not too noticeable since the skirt is so swishy and foldy anyway. (Although you can totally tell in my twirly photo above.)
I've found the circle skirt really easy to wear. It works well with wedges and a fitted tank top, or also even super comfy/casual with flats and a t-shirt. I really need to make more circle skirts, but sadly, most of the fabric in my stash is 45″, and because of my measurements, I need 60″-ish for a full skirt. But there will be more one day!
by Darius on September 29, 2013
8 days of no work and mostly movies. As amazing as that sounds, it did get a bit exhausting by the end. We are pretty introverted and mostly enjoy the comfort of home. But just like that, our second year of the festival is already over and already can't wait until next year.
Films
This year introduced a new ticketing system that let us pick our next day's choices by priority. This caused us to get split up in some of the timeslots. (D=Darius only, N=Nicole only). Favorited movies are *starred.
Machete Kills (D) - This movie is bonkers. Really fun characters and action setups but the movie as a whole is kinda forgettable.
Coherence* - One of my overall favorites. I think the less you know about it, the better. There was no script and even the actors didn't know the full story while filming.
Proxy - One my least favorites. Roughly half of this movie I really enjoyed, and the other half seemed like a Lifetime movie but with better music and cinematography.
Almost Human - Low budget, but great effects. Homage to John Carpenter and 80′s monster movies.
Eega* - Bollywood films are often able to somehow package every fucking genre into one goddamn movie and in the best way possible! A man is reincarnated as a fly and begins a savage and unrelenting campaign to torment and ruin the man that killed him in a jealous rage. Seriously, so fun.
Halley (N)
The Fake (N)
The Devils (D) - The hype-machine before seeing this one made me anticipate leaving the theater with brains dripping out of my ears. Although that didn't happen I can see why at least the 1970′s version of society would feel the need to ban this movie. Seeing nuns douche themselves with boiling liquid to cure their demonic possessions is something you don't see much. Beyond all that, I enjoyed the actual story and visual style.
Grand Piano (D) - The obvious description seems to be "remember that Phone Booth movie, its like that but with a guy playing a concert piano".
Rigor Mortis - I actually mostly remember having a headache and being super-tired during this one (sorry Rigor Mortis filmmakers that read my blog!). Despite that, almost everything in this ghost story felt so unique and visually interesting.
Drawn & Quartered Animated Shorts – Animated shorts
Fantastic Shorts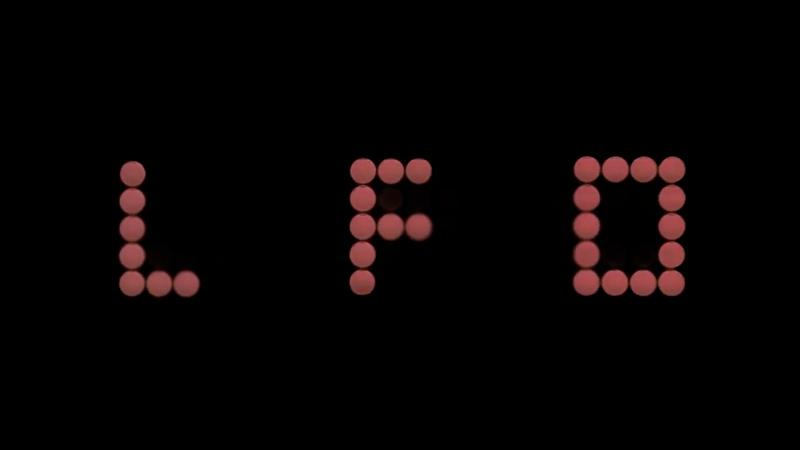 LFO* - Another one of my overall favorites. A guy develops a method of using sound to hypnotize and control his neighbors. Where it goes from there is simply awesome.
O'Apostolo - Mix Henry Selick and Guillermo Del Toro. I thought the overall story was a bit lackluster but I couldn't stop looking at every handmade object or detail in the background.
Short Fuse – Horror/Thiller shorts
Love Eternal - In the intro for this one they described it briefly as a "necrophilia love story" which we kept being heard repeated during the festival by people unable provide their own commentary. The actual necrophilia part is such a tiny aspect to the overall story of a chronically depressed man's ability to find and lose love.
Nothing Bad Can Happen* - Perhaps my favorite of the festival. A wandering self-labeled "Jesus Freak" in desperate need of a family is slowly mentally and physically tortured by a non-believing family that takes him in. Honest and fucking brutal.
Resurrection of a Bastard* - This one kept being described as "Cohen-esque", though I found it be less focused on plot and more on character then a typical Cohen bros. movie, whatever that really means…
Ragnarok - So many people kept mentioning this as one of their favorites of the festival and I don't understand why exactly. The trailer beforehand didn't provide many answers so throughout I kept waiting for it to rattle itself free of obvious genre tropes or attempt to subvert them. But that didn't happen. It was a simple and fun adventure that seemed to borrow heavily from others like National Treasure, Jurassic Park, etc.
The Congress - I might be the most torn on this one. The setup is flawless imho and poetically drives home the many metaphors and parallels between the character of Robin Wright and the real human Robin Wright.
We Gotta Get Out of This Place (N)
Mirage Men (D) - Ever wonder what it would feel like being catfished by the government regarding UFOs?
A Field in England - This feels like a movie that is not designed to be favorited or gushed about on purpose. A morality tale in a time of alchemists and dick warts.
Mood Indigo* - There is a tiny pessimist inside of me that was afraid that this movie was all charm and whimsy and little else. Luckily this whimsy is purposeful and every silly quirk or visual gag is used to magnify the real seemingly magical
Blue Ruin* - One of my favorites. Very little dialogue and realistic revenge story.
Witching & Bitching - The sound got out of sync with roughly 10 minutes left so we didn't get to the see the ending. Pretty entertaining but we both agreed that the sexist undertones (women = bitches = witches) could have been omitted or used to actually subvert those common stereotypes. I doubt it, but the ending could have redeemed itself I guess…
Afflicted - Mixes two things that don't typically excite me: modern super-powered vampires & found footage. However, this was pretty fun and was the best real horror movie we saw all festival.
Random
- I can't wait to play Samurai Gunn when it comes out!
-  "Play it cool" – Darius, "I just want to touch him" – Nicole when standing next to Elijah Wood
- As dumb as it feels, sometimes you just want to eat kid's chicken strips for most meals!
- We traded tickets with Michael Stephenson (aka Joshua from Troll 2) and Nicole didn't even recognize him even though he commented on the fact she was wearing her Troll 2 shirt at the time
- Sometimes you just gotta go poop at HEB away from all the people
- Ahhhh, I missed the VIP parking space again!!! – No Brakes Valet
- Having to convince Nicole to walk through the "dark space" in a tunnel we found under the road
by Nicole on September 8, 2013
August was a crazy month. The best and worst thing of the month was getting a new kitten. We've been wanting a second cat for months, and thought that Lentil would love a friend.
We adopted Toast from the Humane Society and instantly fell in love. She was so sweet and absolutely loved being pet. She would just pace back and forth between your hands waiting to be pet, and you could barely take a step without her basically standing on your feet. Well, after three weeks of following a strict introduction schedule, things between Lentil and Toast were not getting better at all. Lentil was constantly stressed, hissing at Toast every time she saw her, and could not seem to calm down at all. We considered hiring an animal behavior specialist to help them get along, but finally decided that it would be better for both cats if we took Toast back to the shelter. It was a really hard decision, but we knew that Toast needed to be able to be a kitten (we had to keep her in a closed room 24/7 to keep her separate from Lentil), and that Lentil was incredibly unhappy. Luckily, Lentil is now happy and normal again, and Toast was actually re-adopted yesterday! I'm really sad that a second cat didn't work for us, but I'm so glad to have gotten to meet Toast.
Sewing is still going well!
I finished "re-fashioning" a shirt I bought from Goodwill (you can see the before here). I love how it turned out.
And I also bought new patterns!
I plan on making View B of this one. I think I'll do black with a contrast white collar the first time, and then maybe a fun print a second time.
For the "jupe chardon", I think I want to do like an ice blue or mint. For the "robe sureau", I think I'll do a chambray.
Other stuff….
-My sister Hannah had a baby boy named Ansem! She lives in Utah now, so we sent her some cute cowboy boots so that Ansem can still be a Texan.
-We attended a screening of "Rats of NIMH", and there was a Q&A with Don Bluth afterwards. He was really passionate and interesting.
-We got a nice new couch, finally! Ours looks like this, only smaller.
-We funded a Kickstarter for an awesome-sounding new game coming out called Terrible Things. They still need more money, so if you think it sounds fun, you should fund it too!
-College football began! Yay, Texas!
-EDITED 9/9/13: I forgot to list all the movies and TV shows we watched this month!
Movies: Looking at our Netflix queue, we barely watched any this month! We watched:
-Can't Hardly Wait (Seth Green is pretty hilarious, even if the love story is super lame)
-Antiviral (my pick for best movie of the month)
-The Marinovich Project
-End of Watch (Nicole only–75% of it anyway, was overrated)
-Friends with Kids (Nicole only–50% of it, it was gratingly bad IMO)
-The Avengers (Darius only)
TV Shows:
-We started watching Friday Night Lights, but quit after about six episodes. Just wasn't that great of a show.
-Also started watching The League on Netflix and it's pretty funny. We're now into Season 4. I love Andre so so so so much. I love seeing all his terrible, terrible outfits.
-Discovered Hard Knocks on HBO and have been watching each week. It's so interesting! For some reason I had this whole thing built up in my head about pro athletes basically being like machines, but this show does a great job of showing that they're just normal guys.
-And of course we're watching the newest season of Breaking Bad! It's so good! We've already had like five different theories for how the show will end, and each new episode crushes a theory. LOVE the writing on that show.
That's about it for August. We honestly spent so much of the month just being stressed out from cat behavior modification work! I'm glad the month is over…